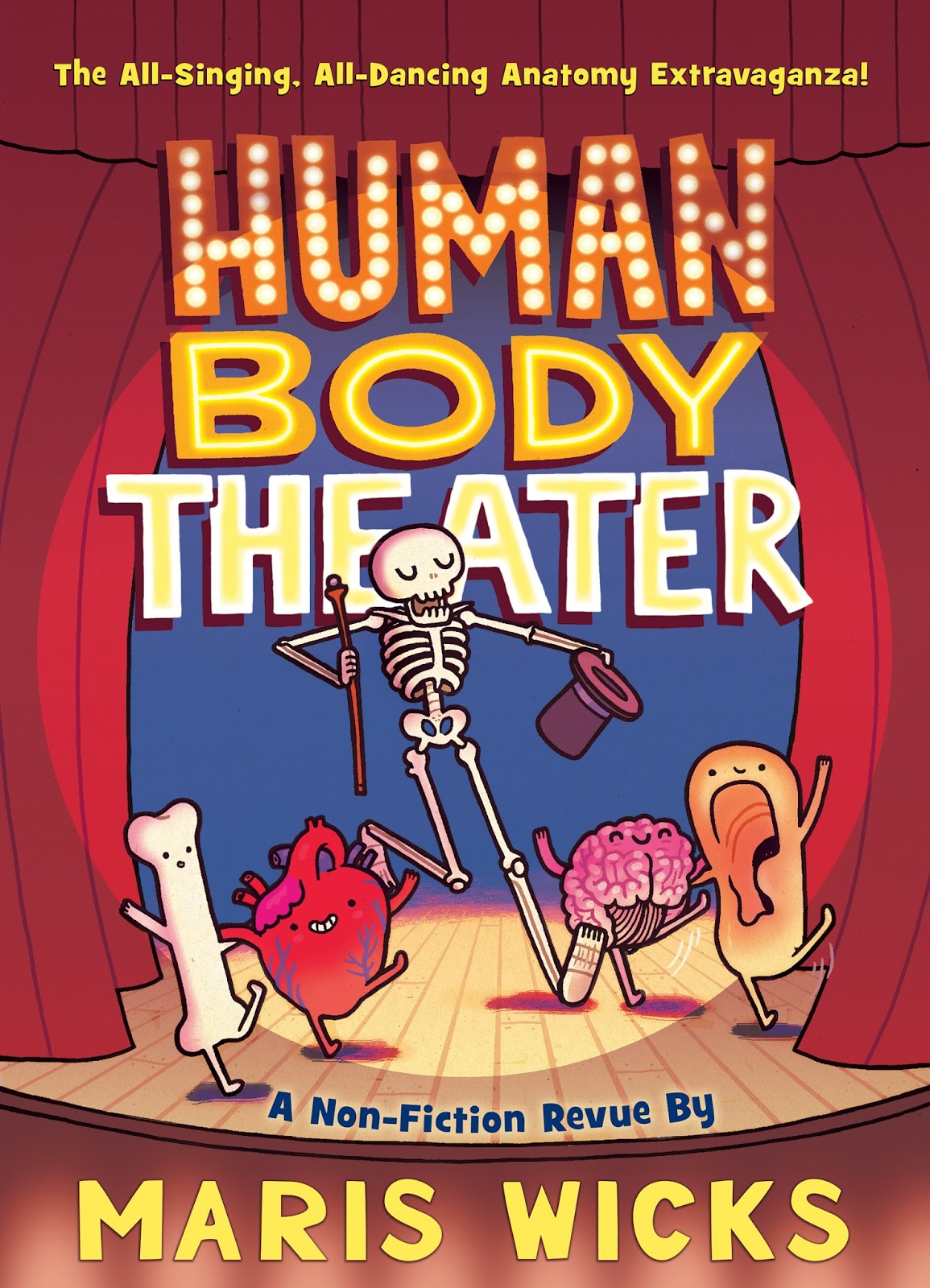 For readers who like their anatomy lessons with a whole lot of kawaii and a little bit of humor on the side, Wicks has crafted a new hit. In eleven chapters a humorous skeleton narrates a guided theatrical tour of the skeletal, muscular, respiratory, cardiovascular, digestive, excretory, endocrine, reproductive, immune, and nervous systems, and follows all of that up with an explanation of how our five senses work. A wonderful text for health and physical education instruction, especially teachers seeking to create and build body schema among students who don't lean toward textbooks, this text is also an interesting example of a hybrid text for ELA teachers introducing non-fiction.
Human Body Theater
includes a table of contents, a glossary, a bibliography, and recommended reading. Slick production values with gorgeous full-color pages make this title appealing to younger readers as well as its intended middle school audience.
--Jessica Fenster-Sparber
Wicks, Maris. Human Body Theater: A Non-fiction Revue. New York: First Second, 2015.