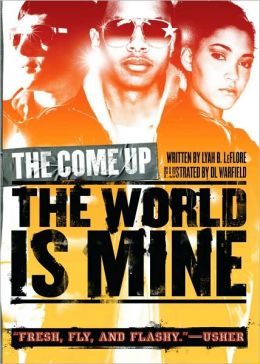 Blue is a junior at Silver Spring High School and he believes he is destined to become a hip-hop mogul. His father, however, expects him to become a lawyer and his best friend, Collin, is in the same boat. Both are friends with Whiteboy, an artist who grew up on the tough streets of Anacostia. The heart of the plot involves theft of music and the adolescents' conflict between following in a parent's footsteps versus forging a new path and identity. The myriad alternating voices and short chapters provide multiple perspectives and further the building suspense in the second half make this novel a possible bridge for students ready to move beyond Ni-Ni Simone and Kimani Tru series. English teachers will be disappointed with the editing, but developing readers may appreciate the copious illustrations, white space, and the hip-hop vibe. While the novel is not as fast-paced as some reluctant readers may require, the ending is suspenseful enough to create a demand for the sequel,
Can't Hold Me Down
.
--Jessica Fenster-Sparber
LeFlore, Lyah B. The Come Up: The World is Mine. New York: Simon and Schuster, 2009. Print.