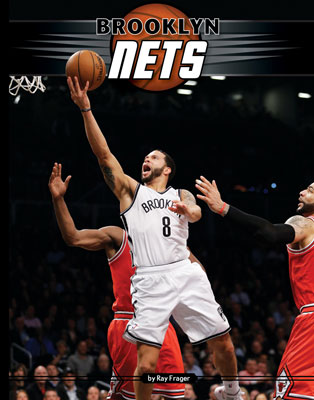 Two new books about Brooklyn's own Nets have arrived in Belmont's library and both are slim volumes with a heavy bent on the Nets' history. Wyner focuses more on the team's current incarnation and will probably appeal more to reluctant readers with its engaging narrative style. There are some differences in points of view between the two volumes' authors, so these might make for a useful pairing as teachers lead students into Common Core ELA Informational text standards. Neither text contains a bibliography, but Frager's backmatter includes a timeline, index, and glossary. Both begin with a table of contents and contain a generous helping of pictures throughout their 48 pages.--Jessica Fenster-Sparber
Frager, Ray. Brooklyn Nets. Edina: ABDO Publishing, 2012. Print.
Wyner, Zach. On The Hardwood: Brooklyn Nets. La Jolla: MVP Books, 2014. Print.